Total Security Suite
One Platform. Total Security.
Complete Network Protection In A Single, Easy-To-Deploy Solution
Network threats can come from anywhere, at any time, and can take down your business before you even know they're there. T. Daniels Consulting's Total Security Suite puts IT security back into networks with widely deployable, enterprise-grade security and threat visibility tools suitable for any organization, regardless of budget, size, or complexity. As a business owner, you don't have time to implement and monitor multiple single-point security services to keep your network secure. What you need is the Total Security Suite to block and defend against each threat and attack to your network.
What is the Total Security Suite?
T. Daniels Consulting's Total Security Suite, powered by WatchGuard, brings together advanced network security, robust endpoint capabilities, and innovated threat correlation and response to fight the most nefarious threats, including ransomware and zero day attacks. Key features include: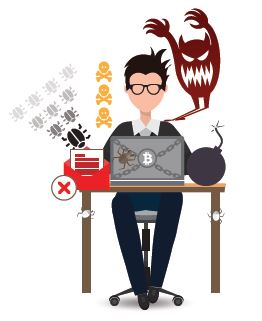 Intrusion Prevention Service (IPS): Scans all ports and protocols to provide in-line protection from attacks.
spamBlocker (Anti-Spam): Blocks spam regardless of language, format, or content of the message.
Data Loss Prevention: Detects and prevents sensitive data from leaving the network.
DNSWatch: Reduce malware infections by detecting and blocking malicious DNS requests, redirecting users to a safe page with information to reinforce security best practices.
To Learn More, Download Our Total Security Suite Brochure.
A Total Security Solution For Every Situation
Whether you have a single location, a small chain of restaurants, or thousands of retail locations around the world, T. Daniels Consulting has a solution that is right for your environment. We offer a full portfolio of security solutions to meet your every need and protect your organization.
One Appliance, One Package, Total Security.
Let T. Daniels Consulting help you protect your most valuable assets today.
To download our FREE eBook: Security For Your Business,
simply complete the form on this page.
Fill Out The Form Below
For Our FREE eBook:
Security For Your Business!