We Understand Your Business Challenges And Needs
Owning or operating a small or mid-sized business means you're wearing a dozen different hats, including IT, every day. As your business grows, keeping up with your tech needs may become more and more difficult, even though you're relying on your equipment, software, and data more than ever. Instead of relying on yourself or having to hire someone, T. Daniels Consulting offers comprehensive managed IT services for small and mid-sized businesses including:

ENABLING A REMOTE WORKFORCE
Now more than ever, business owners are having to pivot and change the very core of how they operate in order to stay afloat. Cutting costs, delivering new services, and keeping your staff and your customers safe has become the topic of daily discussion.
We have the expertise to help you efficiently and securely shift your operations to a remote workforce. We have the hardware and software resources readily available to implement a Work From Home solution today so you can keep your business moving forward.

IT POLICIES AND PROCEDURES
Small, common IT issues can often send a business into a tailspin leading to financial losses, customer repercussions, and even legal problems. We will audit your existing processes and then develop, implement, and train your staff on technology best practices.
And with almost 60% of cyber-attacks being aimed at small and mid-sized businesses, we will implement security solutions and best practices at all vulnerable points. Let us secure your technology environment and keep it away from cyber criminals.

HIGH TECH, LOW COSTS
Maintaining outdated hardware and legacy software is expensive and time-consuming. It can be a never-ending cycle of putting a band aid on the problem and hoping to make it last another year.
We leverage our partnerships to bring you enterprise-class hardware and software resources and move your IT costs to a predictable OPEX versus large CAPEX expense. Instead of impeding it, we turn technology into something you use to grow your business.

HELP DESK SUPPORT
There is nothing more frustrating than having an urgent technology issue and having to wait to get assistance. We know any downtime can have a major impact on you, your staff, and ultimately your customers.
We don't want that to happen. Our team are not just technology experts, but also experts in how small businesses operate. Personalized support that actually cares about the success of your small business is a key focus of T. Daniels Consulting.

INTEGRATED SYSTEMS
As your business has grown, it is likely that hardware and software was purchased in an effort to support one specific function or department and with little or no thought given as to how they would integrate with other company resources.
We work with your team and 3rd party vendors to ensure your business-critical applications and devices are efficiently operating together. Your team becomes empowered to do more with less interruption and you realize the cost savings of operating a cohesive environment.

FLEXIBILITY AND SCALABILITY
Your business may have just started out and you have a need for limited support for a small amount of users. Or you may be experiencing rapid growth and need to quickly and efficiently add new users and resources without a large capital expense.
The great thing about business IT services from T. Daniels Consulting is that they are scalable as your business expands. They can also be adapted to help your company become more competitive and take advantage of new technologies as they arise.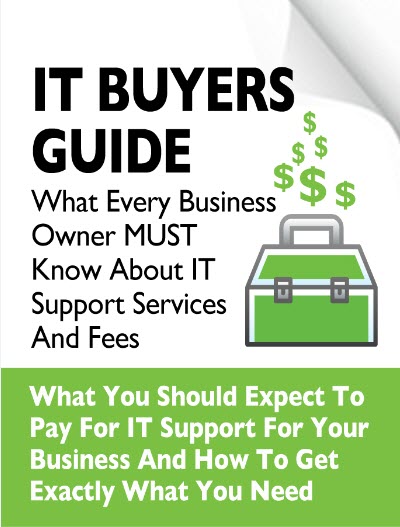 FREE BUSINESS IT BUYERS GUIDE
See What Our Clients Have to Say