Secure and Reliable IT Services for Law Firms
"Time is Money" seems to be the unofficial slogan of the legal industry.
There's nothing more frustrating than having your technology fail you when you are faced with a full day of billable work. Not only do you need technology that helps you operate efficiently, but you also need to make sure that your systems are secure as you routinely work with personal, sensitive data. T. Daniels Consulting helps your law firm meet changing regulatory compliance requirements while making sure that your technology isn't holding you back from being productive and billing your time through:

MAXIMIZING PRODUCTIVITY & INVOICEABLE HOURS
Productivity means profit. Everything from a temporary internet connection issue to you've lost access to data due to a ransomware attack, these issues can impact your team's ability to work and deliver billable hours.
T. Daniels Consulting can help minimize downtime by establishing redundancies, security measures, and disaster recovery plans that protect your organization from issues that impact your firm's productivity.

ENHANCING SECURITY & MAINTAINING COMPLIANCE
As a legal professional, you understand better than most the consequences of a cyber security incident. That's why it's especially important for you to take proactive measures to secure data and remain compliant.
Preventing security attacks requires the implementation of an end-to-end, layered security strategy. We will recommend quality security protection and IT processes that keep you, your data, and your bottom line secure.

IMPROVING MOBILITY
Legal professionals often need to access client files and documents while away from the office. We will put systems into place that allow your team to securely access data where there is an internet connection.
Your staff can increase their productivity, thus billable hours, by enabling them to securely and efficiently work when and where they need to without the restrictions of having to be within the physical office.

HELP DESK SUPPORT
Law firms don't work traditional "business" hours and it's not out of the ordinary for attorneys to take work home to get extra billable hours. This means that it is essential to have 24/7 access to data and applications.
We are not just technology experts, but are also experts in how law firms operate and we work to proactively prevent problems. Personalized support that actually cares about your firm is a core focus of T. Daniels Consulting.

LAW APPLICATION EXPERTISE
Fully integrated and properly functioning industry applications such as Amicus, Abacus Law, and LexisNexis are a vital part of your business operations.
We will ensure your applications are operating at peak efficiency and you're not delayed by software glitches or downtime. We can also work directly with your application vendors so you can remain focused on your business.

EMPLOYEE TRAINING
Your firm partners, associates, paralegals, and administrative staff are all skilled at what they do but you can't assume that they know how to protect your firm and client data.
Did you know that more than 60% of cyber-intrusions can be traced back to an employee error? We'll help you minimize your risk and avoid that pain by training your staff in the latest cyber security best practices.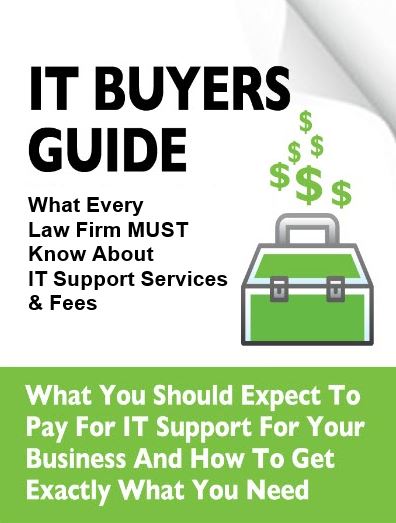 FREE LAW FIRM IT BUYERS GUIDE