Enabling You To Better Serve Your Citizens
When it comes to IT, you need to adhere to the strictest security and privacy legislation with a limited budget. That's why you need an IT professional who understands the governmental process and can provide you with:

GOVERNMENT IT COMPLIANCE
Preparing for and adhering to FISMA, NIST, Section 508, etc. takes technical expertise. With enormous amounts of constituent and vendor data, your government entity can't afford to not adhere to these standards nor have lapses that leave you vulnerable to a cyber attack.
Government bodies are a prime target for cyber attacks and perhaps you are not as secure as you should be. We have the government expertise to ensure your IT systems are compliant and safe from cyber criminals.

STREAMLINE OPERATIONS
Often times, and mainly due to budgetary constraints, you pull together and try to function with an ad hoc network. The result is increased downtime, missed opportunities, and additional expenses that come with maintaining this type of environment.
We can help update your network thereby streamlining and stabilizing operations. Your staff becomes empowered to do more with less interruption and you realize the cost savings of operating a cohesive network environment.

IMPROVED CITIZEN EXPERIENCE
You have likely heard citizens complain about working with your organization and the lack of similar processes between departments. How they submit and manage their requests varies depending on the specific department.
The integration of data and systems between departments not only makes your teams more efficient, you are now able to provide your citizens with a more consistent experience. The faster their request is processed, the more you can do for the citizens you serve.

HELP DESK SUPPORT
There is nothing more frustrating than having an urgent technology issue and having to wait to get assistance. We know any downtime can have a major impact on you, your staff and ultimately those you serve.
We don't want that to happen. Our team is not just technology experts, but also experts in how local government and municipalities operate. Personalized support that actually cares about your organization is a key focus of T. Daniels Consulting.

DATA AND NETWORK INFRASTRUCTURE
Technology changes so rapidly that it's challenging for anyone who is not firmly rooted in the IT world to know for sure what needs to be done to stay ahead.
T. Daniels Consulting ensures a reliable data and network infrastructure is in place to optimize your systems for both functionality and performance. We'll proactively do the maintenance you need so your team has the uptime they require to get the job done.

EMPLOYEE TRAINING
Your adminstrative team and field staff are all skilled at what they do but you can't assume that they know how to protect your organization and corresponding critical data.
Did you know that more than 60% of cyber-intrusions can be traced to a simple employee error? We'll help you minimize your risk and avoid that pain by proactively training your staff in the latest cybersecurity best practices.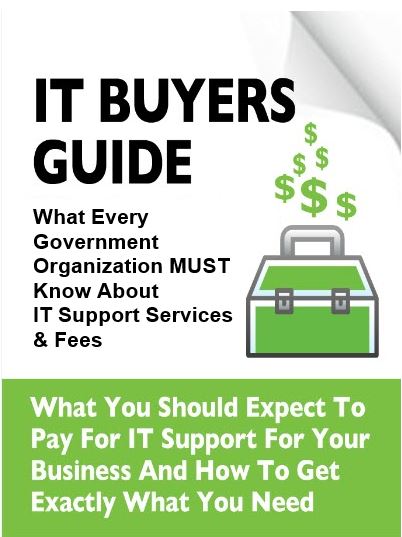 FREE GOVERNMENT IT BUYERS GUIDE
See What Our Clients Have to Say