Let Us Take Care Of Your Pain Points
As a healthcare professional, you have enough to worry about without also having to be a tech expert. Managed IT Services from T. Daniels Consulting can help medical providers, large or small, focus on healing viruses in their patients rather than combating viruses within their network infrastructure.

HIPAA AND HITECH COMPLIANCE
It's no secret that a healthcare provider's servers host gigabytes upon gigabytes of personally identifying patient and EHR data. Being in compliance with HIPAA, HITECH, and other patient privacy regulations is not an option.
Healthcare organizations with out-of-date hardware are at risk of violating that compliance and at risk for a ransomware attack. We have the healthcare expertise to ensure you remain in compliance and safe from cyber criminals.

TELEMEDICINE SOLUTIONS
Telemedicine has seen explosive growth and with that, clinics are more reliant upon their IT to provide these services to their patients. Providers need to adopt new technologies to support this expansion into telemedicine.
You need to stay connected with your patients inside and outside of the traditional clinic walls. T. Daniels Consulting can provide you with the platforms to securely and efficiently offer telemedicine services to your patients.

HELP DESK SUPPORT
There is nothing more frustrating than having an urgent technology issue and having to wait to get assistance. We know any downtime can have a major impact on you, your staff, and ultimately your patients.
We don't want that to happen. Our team is not just technology experts, but also experts in how healthcare clinics operate. Personalized support that actually cares about your business is a key focus of T. Daniels Consulting.

INTEGRATED AND INTEROPERABILITY
Integrated and properly functioning industry applications and devices are a vital part of your clinic operations. Without this, your practice starts to see delays in patient care, communications, and insurance billings.
We work with you, your staff, and 3rd party vendors to ensure your business-critical applications and devices are operating at peak efficiency and clinic operations are not delayed by software glitches or downtime.

DATA AND NETWORK INFRASTRUCTURE
Technology changes so rapidly that it's challenging for anyone who is not firmly rooted in the IT world to know for sure what needs to be done to stay ahead.
T. Daniels Consulting ensures a reliable data and network infrastructure is in place to optimize your systems for both functionality and performance. We'll proactively do the maintenance you need so your team has the uptime they require to get the job done.

EMPLOYEE TRAINING
Your practice administrators, healthcare staff, and administrative teams are all skilled at what they do but you can't assume that they know how to protect your clinic and patient data.
Did you know that more than 60% of cyber-intrusions can be traced to a simple employee error? We'll help you minimize your risk and avoid that pain by proactively training your staff in the latest cybersecurity best practices.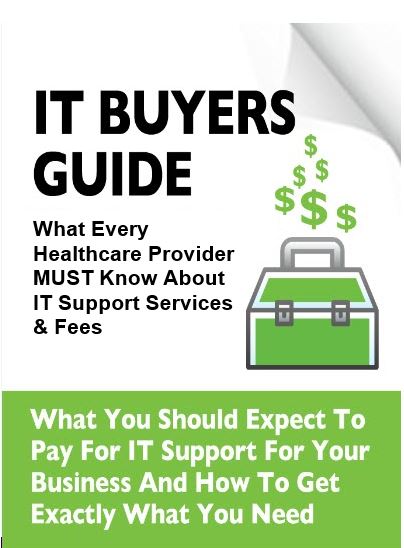 FREE HEALTHCARE IT BUYERS GUIDE
See What Our Clients Have to Say