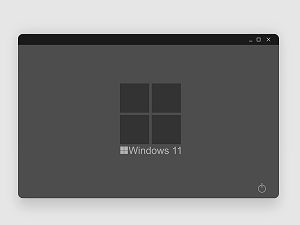 Are you a member of the Windows 11 Insiders group?  If so, then you already know that you get a sneak peek at all the cool new features the engineers at Microsoft are building into the new Operating System.
If you're not yet a member of that group, then this announcement might entice you to join.
In a June Windows 11 Preview Build, the company added a new privacy feature that keeps track of apps that have access to your microphone, camera, location, and the like.
To view your installed apps and which ones have access to what, activate your Windows 11 Settings app and look under Privacy & Security.  There, you'll see a section labeled "App Permissions" as a "Recent Activity" dropdown menu.
You'll see a complete listing of apps stacked against every tracked category of information, putting it all right at your fingertips.
This is the latest of the new security features that the new OS will sport.  In addition to this, the company is also planning to make improvements to Microsoft Defender that will make it better at blocking phishing and malware attacks against users.
On top of that, Microsoft is currently developing a Personal Data Encryption feature that will protect users' files when they're not logged in by blocking access to that data until the user authenticates via Windows Hello.
Finally, the company is flirting with the notion of enabling both Credential Guard and Local Security Authority by default. Although, they have not made a firm commitment to either of those at the time this article was written.
These feature additions stand to make Windows 11 the most secure OS that Microsoft has ever offered.  We're looking forward to seeing how Windows 11 is accepted by the broader public.